Miriam Telles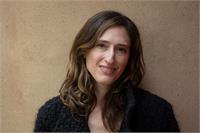 Miriam Telles instructs the following:
Specially created for new students, Intro to Mixed Aerials introduces participants to the basics of Aerial performance. This 90-minute class combines strength and technique training on Static Trapeze, Rope, and Tissu to develop the fundamentals of movement on Aerial apparatus. Session enrollment is encouraged.

People ages 16 and up are allowed to take the class.

No Prerequisites.