ARCHIVE
Our shows feature our students, instructors, and community members in everything from student showcases to full-on theatrical circus productions.
And there's more: check out about our ongoing Circus Center Cabaret series starring professional circus and variety performers.



SPRING IS IN THE AIR
May 20, 2017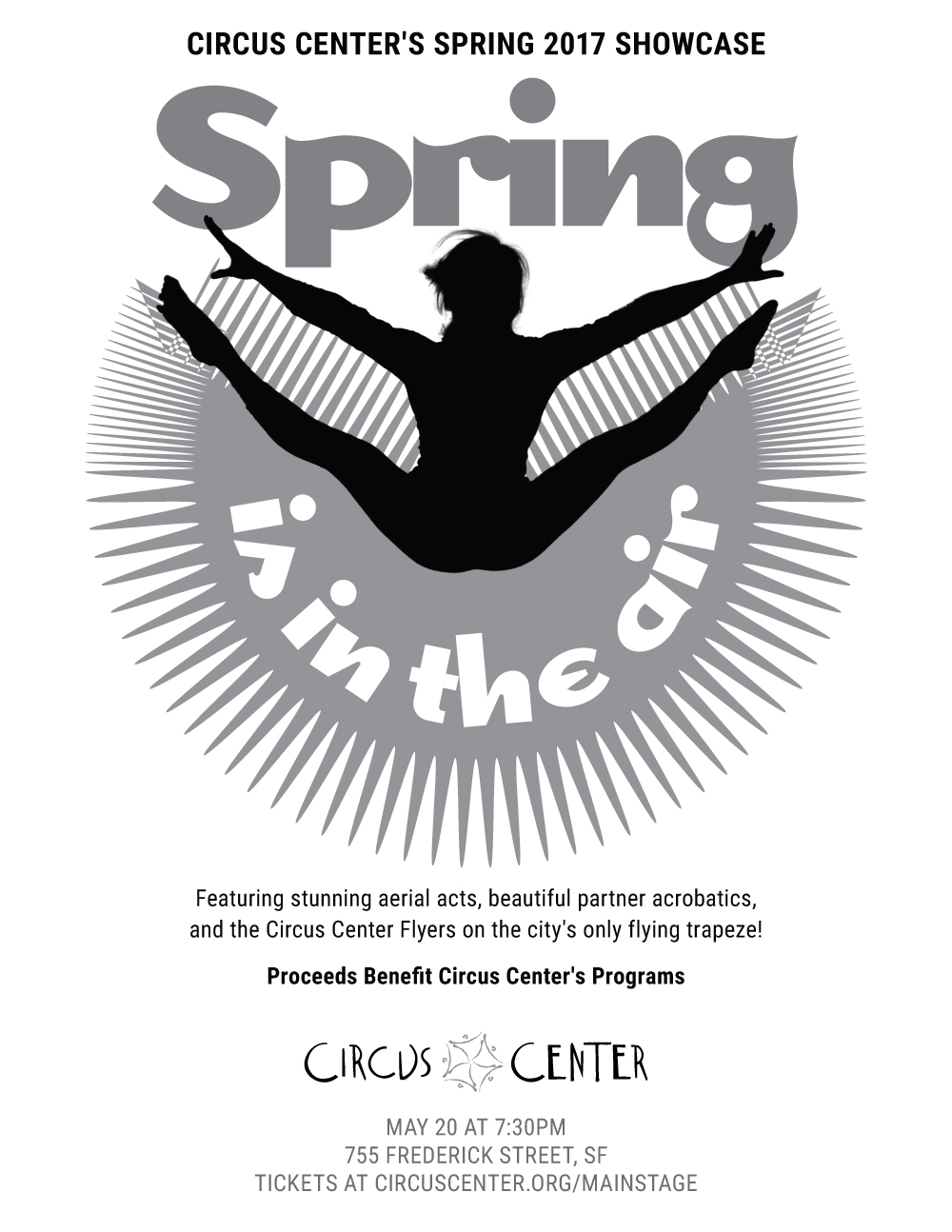 Featuring stunning aerial acts, beautiful partner acrobatics, and the Circus Center Flyers on the city's only flying trapeze!

Proceeds Benefit Circus Center's Programs



HOLIDAY DASH

December 10 & 11, 2016
Travel. No other element of the holiday season provides more frustration or more relief. Before you start your own journey this December, take a trip with the circus in HOLIDAY DASH! Featuring Circus Center's advanced adult recreational students and pre-professional youth program trainees, this family-friendly show will unearth all the misery, comedy, and joy that comes with a last-minute trip home. So come along on a wild ride through crowded airports and chaotic shopping malls, with an array of colorful acrobats, aerialists, flying trapeze artists, trampolinists and more. It's a melting pot of frazzled perpetual motion – it's a HOLIDAY DASH!



CIRCUS ODDITY

April 30, May 1, 6 & 7, 2016

She is about to wake up to a world of celestial characters and extraterrestrial feats, but is it just a Moonage Daydream?

The San Francisco Youth Circus, the city's preeminent, award-winning ensemble of young circus artists, will dazzle you with acrobatics, aerial acts, contortion, juggling, and more. Set to essential Bowie tunes like "Heroes," "Life on Mars," and "Starman," this show will thrill audiences of all ages.
SNOWGLOBE
December 12 & 13, 2015
Join Yeti, an adorably abominable snowman, on his journey through SnowGlobe, a winter wonderland full of circus fun! Featuring Circus Center's advanced adult recreational students and pre-professional youth program trainees, this family-friendly show will capture the imagination of children and adults alike with its circus magic. Come along as Yeti makes friends, tests his balance, and finds his own special talents in an enchanted world of flying trapeze artists, hoop divers, contortionists, acrobats and aerialists.

Click here to see images from the show!



EL CIRCO NOCTURNO
November 16, 2014
The 3rd annual Give Kids a Flying Chance production is November 16th at Circus Center and will include a carnival midway with games, light refreshments and mini silent auction and a circus show including two flying trapeze acts, acrobats, aerialists, jugglers and more. Part of an annual benefit for the Tamarindo Foundation Inc It will be a night of high-flying fun, that you will not want to miss!
CABARET METAMORPHOSIS
July 19 & 20, 2014

An amalgam of circus, physical theatre, and live music, Cabaret Metamorphoses takes New Circus into the realm of storytelling, blending the sensory poetry of circus arts with the narrative power of the spoken word. Adapted from Ovid's Metamorphoses, the show tells the story of Arachne, the weaver of Greco-Roman myth whose tapestries spoke truth to power.



THE SUPERS
March 23 to April 1, 2017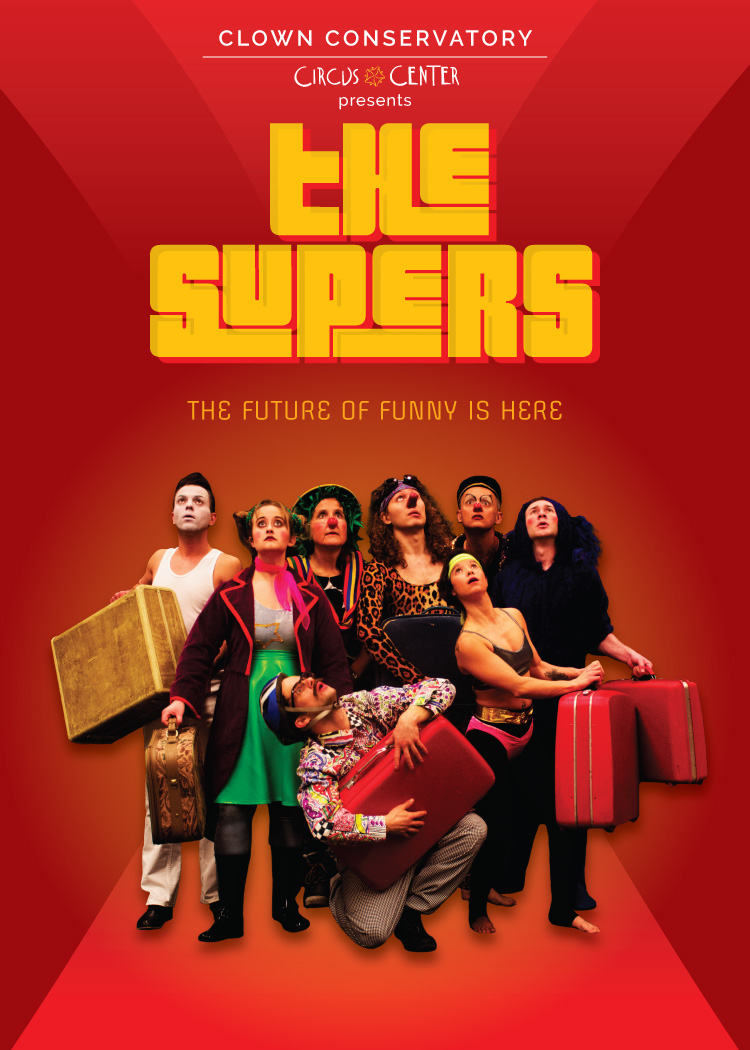 Under cover of darkness, a boatload of refugees lands on our shores... and discovers an astonishing secret.THE SUPERS is a human cartoon adventure story, a tragicomic tilt-a-whirl of physical comedy, music and mime.



CIRCUS FRACAS
April 29 - May 13, 2017
CIRCUS FRACAS is the story of two opposing teams of young circus artists on their way to battle for top honors at the National Circus Arts Festival. Along the way they encounter unexpected adversity and learn that, despite their differences, pulling together and working in unison is an opportunity just as golden as winning a medal. CIRCUS FRACAS is a theatrical presentation developed and presented by the San Francisco Youth Circus, the city's preeminent, award-winning ensemble of 20 pre-professional circus artists. Prepare to be dazzled by acrobatics, hoop diving, juggling, contortion, trapeze, tissu, and more!



LIFT OFF
May 7, 2016
CIRCTOPIA
May 2, 3, 8 & 9, 2015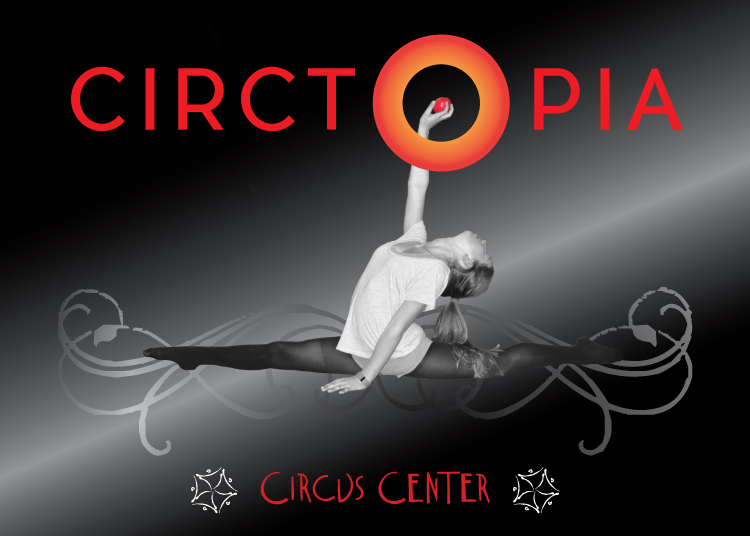 Presented by Circus Center's Youth Circus.

In a world of sameness, one person dares to be unique. CIRCTOPIA explores the themes of conformity and difference through a whirlwind of acrobatic and aerial arts. This thrilling circus is created and performed by Circus Center's Youth Circus. The Youth Circus is a troupe of local youth that trains circus arts at a pre-professional level.

GUILTY AS SIN
A CIRCUS IN NINE RINGS
May 27, 28, 29 & 30, 2015

Abandon all hope ye who enter here! Join us as we descend through nine rings of hellish circus, and discover a modern twist inspired by Dante's Inferno. A devilishly layered, interactive performance exploring concepts of incarceration and the mythos of judgment.
Come witness the sinful journey of two clownish pilgrims as they encounter demonic acrobats, seductively alluring aerialists, and tortured jugglers. Surrender your soul to this intense artistic collaboration as Circus Center presents GUILTY AS SIN


SLEIGH BELLS | A WINTER GALA
December 13 & 14, 2014

This annual show celebrates the holidays with performances by Circus Center students, faculty, and community members. This year, you'll be treated to amazing acts: Chinese pole, tissu, straps, hoop, rope, swinging trapeze, static trapeze, flying trapeze, and more!

We also have spectacular group acts from our youth performers and from Acrosanct, Master Lu Yi's new acrobatics troupe. Plus, there's a rumor that we will have a visitor from the North Pole! We request a $20 suggested donation for each seat you reserve. All proceeds benefit Circus Center's mission of bringing the joy of circus to anyone, regardless of their background or ability to pay.