ClownCorps
International Social Clown Project in Indonesia
A collaboration with Bali Children's Project
FUNDRAISING GOAL: $10,000
ClownCorps will partner with the Bali Children's Project to tour rural communities on the Indonesian island of Bali in April 2019, offering free-of-charge interactive performances and workshops in acrobatics, clowning, and circus. The program has two major objectives:
To provide hands-on learning experience for graduates of the Clown Conservatory Professional Program that offers the opportunity to apply their training in social clowning, performance, and circus in less advantaged communities.
To provide education, creativity, laughter, and relief for youth in rural villages of Bali living in poverty with fewer access to resources. The performance and workshops will be offered completely FREE of charge next April in partnership with The Bali Children's Project.
How you can help: Clown Conservatory students are working to raise the funding needed to ensure performances and workshops for children in Indonesia are free. We need your help! Your donation will contribute to:
Lodging while on tour to each community
Transportation through Bali to various schools and community centers
Airfare to Bali and back home
Food and Water
Poverty is common and widespread in Bali, Indonesia, particularly in remote communities beyond the reach of tourists. We will focus our efforts primarily on children who come from environments of hardship, far removed from the experience of most tourists in parts of Bali, ranging from Pemuteran in the far north west, Singaraja in the north and communities in Karangasem in the east, with many from around Ubud in southern Bali and Munduk in the high mountains.

Clowning and Circus arts challenge youth to use their bodies and minds creatively and playfully. We teach valuable lessons that cultivate teamwork, persistence, mindfulness, and positivity. all through heightened emotional and physical engagement, laughter, and play. Children who have experienced emotional trauma need safe spaces for creative expression and emotional release. through creative play, group games, and physical activity, children learn to trust others, build relationships, and empathize with their peers. Clowns provide the space needed for this exploration. The clown gives permission to play, to laugh, and to engaged fully with the world. This type of whole-hearted engagement inspires self-confident, committed, and passionate young people who will one day be leaders, artist, and change makers in their communities.
What is ClownCorps? Based in San Francisco and sponsored by the Circus Center, ClownCorps serves local, national, and international communities through relief and humanitarian clowning, performance, and workshops.

What is the Bali Children's Project? Bali Children's Project (BCP) is dedicated to education as a means of improving the lives of disadvantaged young people in Bali. The programs include child sponsorship, creation of Pre-K and kindergartens, education of young women and teens to enable independence, scholarships to help children stay in high school, and more.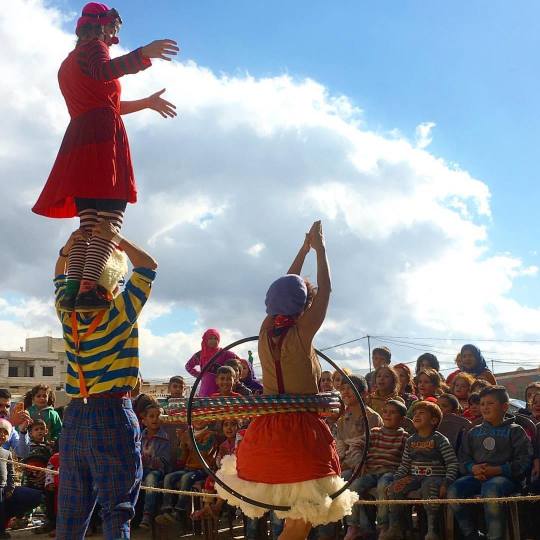 Photo Credit: Rami Ahmad and Clowns Without Borders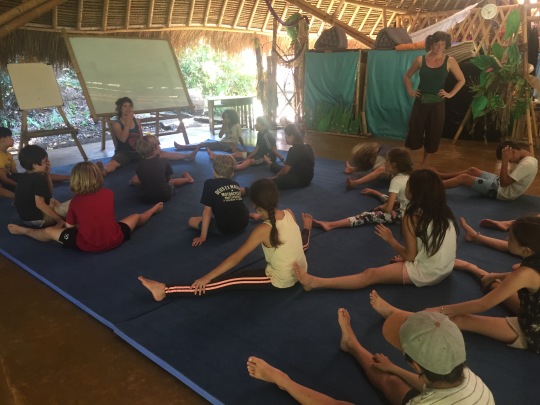 Photo Credit: Nikolas Strubbe