Circus Center offers four different base activities for your event. Our expert instructors work with groups and individuals to ensure that all participants are safe, supported, and have a great time.
BOOK YOUR PARTY BY FOLLOWING THE STEPS BELOW,
OR CONTACT REILLY AT PARTIES@CIRCUSCENTER.ORG OR CALL (415) 759-8123 EXT. 108
AS EASY AS 1, 2, 3
Select the size of your group, choose your activity, book your date and time!

Events begin with a half hour of welcoming, intros, safety info, and warm-ups, led by your very own ringmaster. Participants will spend the remaining time learning and practicing their circus skills! Events close with a group activity to bring everyone together and cool down, ideal for a group photo to remember your experience at Circus Center!

All events held at Circus Center include use of the bleacher seating area overlooking our Main Gym for the duration of the event and the 30 minutes following the event to use to serve food and refreshments.
PLEASE SUBMIT YOUR REQUEST AT LEAST 2 WEEKS PRIOR TO YOUR DESIRED DATE.
1 | SIZE
Choose the size of your event

Up to 10 participants
11 - 15 participants
16 - 20 participants
21 - 30 participants
31 - 40 participants
40 + & custom events please contact.
2 | ACTIVITIES
ACROBATICS
Explore the many branches of Chinese acrobatics, from tumbling to handstands, and even vaulting. Combine balance, strength, timing, and coordination for an exhilarating adventure.
AERIAL ARTS
Beauty. Elegance. Strength. Discover the variety of aerial arts on Trapeze, Hoop, Hammock, or Tissue and learn to climb for the sky!
CLOWNING
Take a walk on the silly side with a mixture of acting and physical comedy. Climb the emotional ladder, try a Pratt fall, or shake it up with some slapstick.
FLYING TRAPEZE
For the bold, the daring. Leap through the air with the world's most iconic circus art.
Add-on activities listed based on group size
JUGGLING AND OBJECT MANIPULATION
Using traditional circus equipment like scarves, balls, rings, or clubs, our staff will have your party juggling like pros in no time. Enjoy the unique circus apparatuses like Chinese Yo-Yo, Flower Sticks, Feather Balancing, and Plate Spinning.
TIGHTWIRE & BALANCING ARTS
Balance with the best of them while learning the stunning and simple art of Tightwire, Rolla Bolla, Pedalo, and Rolling Globe.
HUMAN PYRAMIDS
Stack people to build exciting shapes and towers.
MINI-TRAMPOLINE
Enjoy this fast-paced, high energy introduction to acrobatics and tumbling. With an extra bounce, Mini-trampoline is sure to be an activity your guests will love!
TRAMPOLINE
Bounce high on Circus Center's Olympic trampoline. Learn new tricks, including drops, twists, and pirouettes. (Available for on-campus events only)
3 | BOOKING
No bookings will be accepted with less than 2 weeks notice.
After hours fees: Circus Center closes at 4:30 pm Saturdays, any event booked after that time is subject to an additional fee of $20 per hour, for every hour after close, rounded to the nearest hour.
PRICING
NUMBER OF PEOPLE

10

15

20

30

40

ACROBATICS

Base
2 hours
$399
Base + 1 add on
2 hours
$550
Base + 2 add ons
2.5 hours
$799
Base + 2 add ons
2.5 hours
$999
Base + 2 add ons
3 hours
$1399

AERIAL

Base
1.5 hours
$450
Base + 1 add on
2 hours
$660
Base + 2 add ons
2 Hours
$875
Base + 3 add ons
2.5 hours
$1250
Base + 3 add ons
3 hours
$1599

CLOWNING

Base
2 hours
$399
Base + 1 add on
2 hours
$550
Base + 2 add ons
2.5 hours
$799
Base + 2 add ons
2.5 hours
$999
Base + 2 add ons
3 hours
$1399

FLYING TRAPEZE

Base
2 hours
$599
Base + 1 add on
2.5 hours
$999
Base + 2 add ons
3 hours
$1399
Base + 2 add ons
3 hours
$1599
Base + 2 add ons
3.5 hours
$1999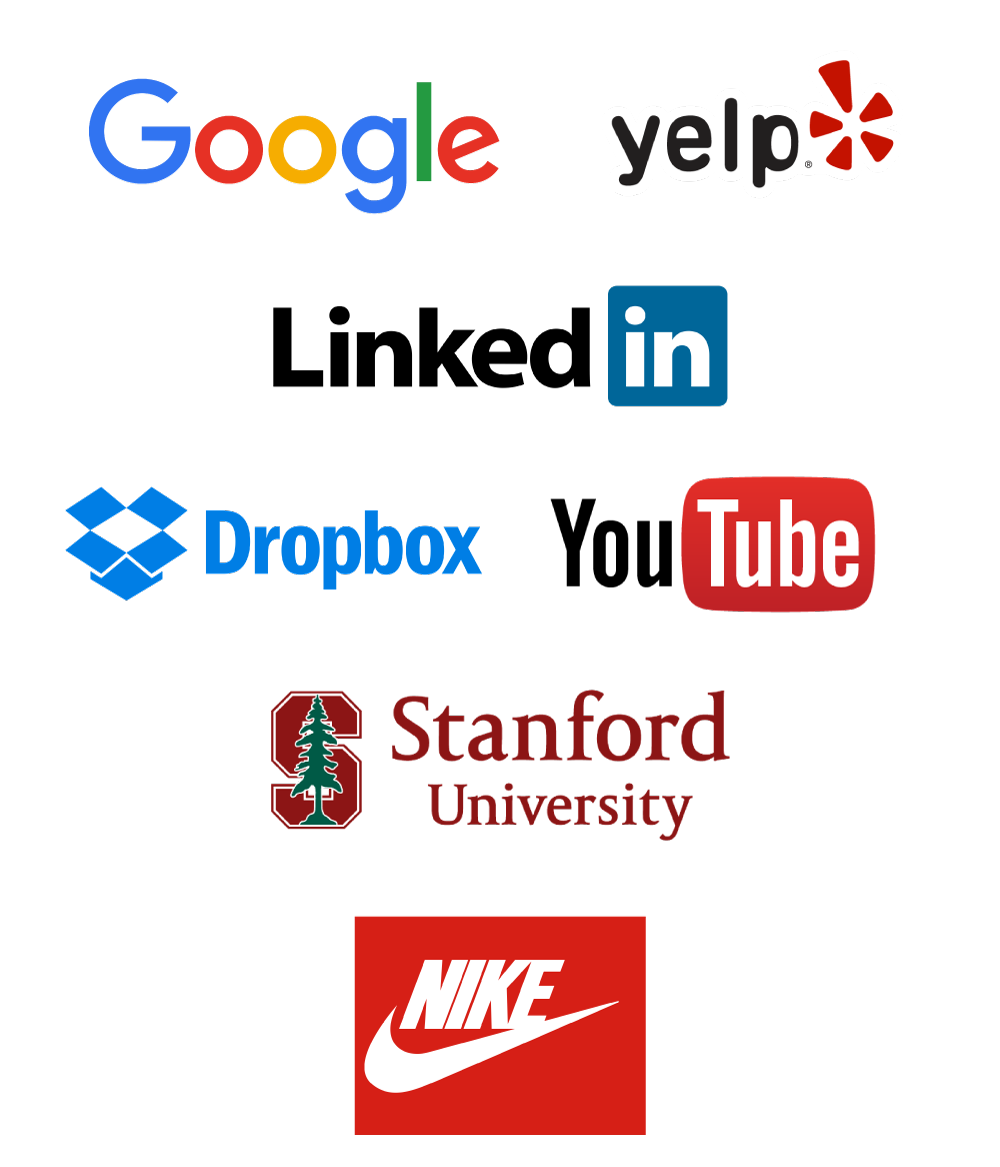 "Our instructors were great. Very fun and relaxed yet professional. I felt very safe with them, but I loved that they pushed our limits a little and got us to try new things. It was really fun that we got to do a catch on the trapeze, it was so awesome to have known I accomplished that."

"The instructors were patient, skilled, and understood how to teach and work with children. They also understood that parents wanted to take photos/film their children during the activities."

"The Circus Center event was well organized and the staff made sure there was an activity for anyone's taste and comfort level. The instructors were friendly, hands-on, and extremely encouraging. I saw team members try skills I never thought they would!"

"The staff at the Circus Center were amazing and extremely passionate. Everyone was very patient and helpful to my novice guests! They were encouraging and made EVERYONE feel that they can accomplish the task at hand. Everyone was extremely helpful and courteous. AWESOME JOB!!!"

"The staff! We LOVED the attentiveness, clear guidance, support, and uplifting attitudes of the instructors.

"The participants were 14-year-olds. The event sequence, which took them from parkour-style warmups, to practicing on a trapeze accessible from the floor, to swinging on the high trapeze, to executing a catch, was very well-planned. It built skills and set the kids up for success. The instructors struck a great balance between serious instruction and fun."






POLICIES

Booking
Please submit party requests at least 2 weeks prior to the desired date to allow time for booking and processing. Specific instructors may be requested but cannot be guaranteed. Parties and events are NOT booked until we receive your deposit. Final payment will be processed no sooner than 3 days prior to your booking. All booking and payments are processed by our Party and Events coordinator. Parties and events booked after normal Circus Center facility times may be subject to additional fees. All participants must sign a waiver in order to participate. Insurance prohibits any additional persons to participate in activities outside of the reservation, including parents. The minimum age for all parties and events is 7 years old.

Circus activities occur during the booked party and event time. Food and drink are not recommended during activity time. All parties and events come with an additional 30-minute booking in our bleacher area for food, drink, etc. Booking available upon request, please let our Party and Event Coordinator know if you would like to take advantage of this offer at no additional charge!
Cancellations
Cancellations made more than 30 business days before the event will incur a $25 cancellation fee. Cancellations made 10-30 business days prior to the event incur a fee of 10% of the total event cost. Cancellations made 3-9 business days prior to the event incur a fee of 50% of the total event cost. No refund is given when a cancellation is made within 72 hours of the event.

Rescheduling and other Adjustments
Adjustments to the size of your party must be made 5 days prior to the scheduled event date to prorate the total cost.

We will accommodate movement of reservation dates when possible. Reschedules made more than 30 business days in advance incur a $25 rescheduling fee. Rescheduling made 10 – 30 days in advance incur a 10% rescheduling fee. Rescheduling made 9 business days prior to your event or closer incur a fee of 50% of the event total.