A yearlong training program for youth who are passionate about circus arts and committed to their training.
There are four levels. Placement is by audition only.
Contact Program Director Felicity Hesed to make an appointment.
Summer Session: June 10 – August 16, 2019 (Students are required to complete a certain number of hours of training, but they may arrange this to fit their summer schedule.)
Fall Session: August 27 – December 14, 2018 (Rising Stars begins September 4)
Winter/Spring Session: January 7 – May 24, 2019
Rising Stars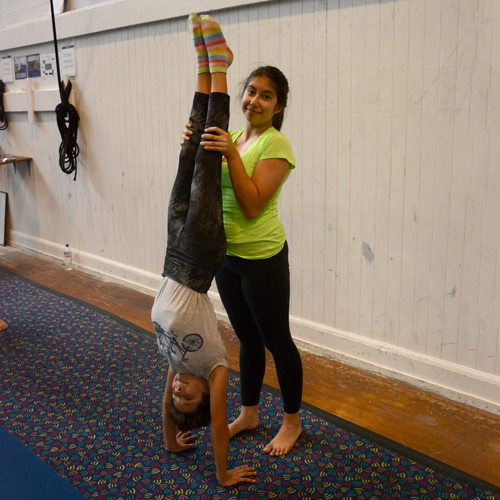 Students who are ready to commit to serious circus training start their journey in our Rising Stars program.
LEVEL 1 | AGES 7-14
Students develop the strength, flexibility, coordination, and discipline to train circus. Students focus on conditioning, stretching, and tumbling while being introduced to basic circus skills.
Tuesdays & Thursdays from 4 pm - 6:20 pm
LEVEL 2 | AGES 8-14
Students who demonstrate proficiency in Level 1 skills are invited to move to Level 2. In RS – Level 2 students master the fundamentals in a broad range of circus skills, including acrobatics, aerial, balance, juggling, and clowning. RS – Level 2 students continue to develop strength, flexibility, and coordination.
Tuesdays & Thursdays from 4 pm - 6:20 pm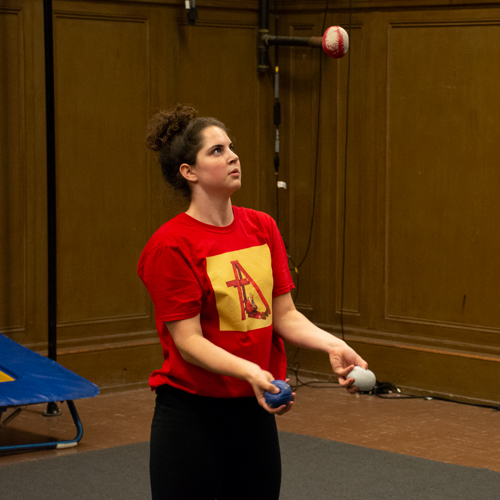 Super Novas
Ages 9-16

Students deepen their circus training when they advance to Super Novas. They choose two areas of circus to specialize in while continuing to improve their strength, flexibility, tumbling, and juggling. The Super Novas also develop their performance skills through weekly dance and acting classes as well as participating in performance events throughout the year.
Mondays, Tuesdays, & Thursdays. 4 pm – 6:20 pm.




SF Youth Circus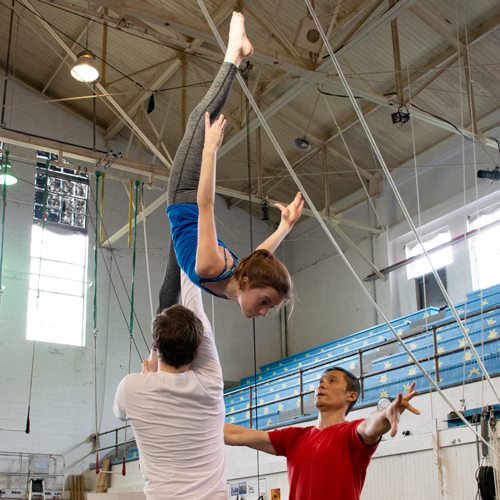 Ages 10-18
Circus Center's youth performance troupe receives professional-caliber circus training. In addition to training their specialty at an advanced level, students continue enhancing their tumbling, juggling, and performance skills. SF Youth Circus also grow as artists as they focus more on act development and perform at events throughout the year.
Mondays, Wednesdays, & Fridays from 4 pm - 6:25 pm
Students are required to train on their own an additional day each week.
In the Fall and Spring, SF Youth Circus also attend rehearsals for the Winter Showcase and their final Spring Show.