ABOUT THE TRAINING

Fitness, fun and flying: Trampoline does it all. Not only is it a ton of fun, all that bouncing builds your body-air awareness, balance, and stamina.
Students work with our experienced instructors one-on-one, progressing at their own pace on our competition trampoline.

Start with Intro to Trampoline, where you'll get a full body cardio workout learning how to jump, balance and stop yourself safely. You'll practice different positions, drops and jumps in the air, even creating your own combinations and routines. In more advanced Trampoline classes, you'll apply those skills to learn inverted tricks and advanced combinations, alongside conditioning exercises to build your strength. Bounce, twist, flip and soar in Circus Center's trampoline classes!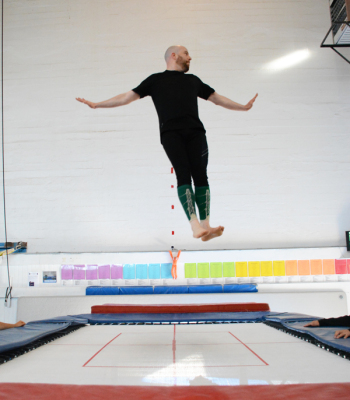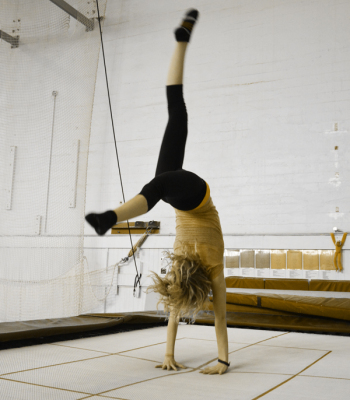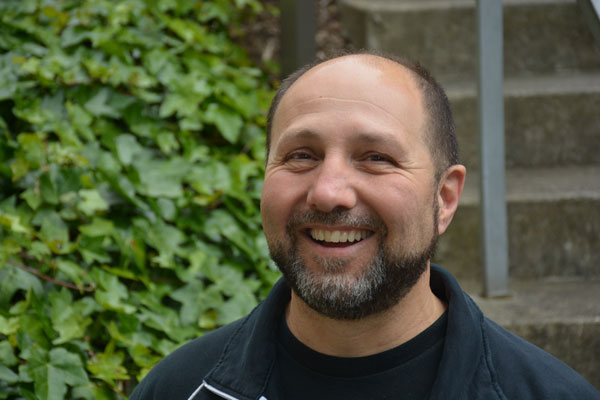 Jim Donak's fascination with the human body began at an early age. He began teaching himself anatomy and physiology at age 8 and studying Gung Fu at age 14. Since then, he has committed himself to in-depth studies of the healing arts, ranging from Tai Chi, kinesiology, and The Alexander Technique, to Neuro-Linguistic Programming, manual orthopedic and osteopathic techniques, and musculoskeletal therapy.

His dedication to clinical knowledge is matched by his passion for dynamic movement, including practices such as Chinese martial arts, circus arts, sports, dance and outdoor recreational activities.

Jim teaches anatomy and physiology, structure based bodywork techniques and sports applications for Tui Na. He has taught circus arts and functional movement for over 30 years and currently coaches at San Francisco's Circus Center where he teaches trampoline, acrobatics and his popular Physical Limitation Elimination class.

Jim also maintains a private practice in Berkeley and San Francisco focusing on musculoskeletal healing and athletic development using manual and exercise therapies.


Trampoline | Premium Trampoline


<<

Schedule for Fri Aug 17, 2018 - Thu Aug 23, 2018

>>
Fri Aug 17, 2018
Class
Instructor
no scheduled classes or training sessions
Sat Aug 18, 2018
Class
Instructor
no scheduled classes or training sessions
Sun Aug 19, 2018
Class
Instructor
no scheduled classes or training sessions
Mon Aug 20, 2018
Class
Instructor
Tue Aug 21, 2018
Class
Instructor
Wed Aug 22, 2018
Class
Instructor
Thu Aug 23, 2018
Class
Instructor