ABOUT THE TRAINING

Stretching at Circus Center is centered in techniques designed to increase your flexibility, improve your range of motion, and help prevent injury while training. Students of any age, level, and discipline can benefit with consistent stretching.
Tap into your natural flexibility to flatten your splits, improve your backbend, and safely teach your muscles to move farther and faster. Your newfound bendiness can improve your aerial training, acrobatics, and daily life.
Classes consist of active stretching exercises for every muscle, focusing especially on the legs, hips, back, and shoulders. Stretching students do thorough work on their backbends, hip openers, and splits. Our instructors correct form and gently push you deeper, building your flexibility slowly and safely. As you advance from Stretching into Contortion, you learn just how far your body can go - giving you even more tools to improve your aerial or acrobatic performances.




Throughout her career, Catie Brier has developed a passion for not only teaching the art of contortion, but also inspiring people to push the limits of their bodies. Catie began her training at Dance and Circus Arts of Tampa Bay over 13 years ago, where she studied dance and contortion under choreographer Debra Brown and contortionist Laurence Racine. Upon moving to San Francisco, she started training with Master Lu Yi at Circus Center. She then went on to train with Mongolian contortionist Serchmaa Byamba and began performing all around the United States. She's been seen performing with companies such as Quixotic Fusion, Circus Bella, Trapeze World and New Pickle Circus.


INTRO TO CONTORTION | Contortion 1 | Contortion 2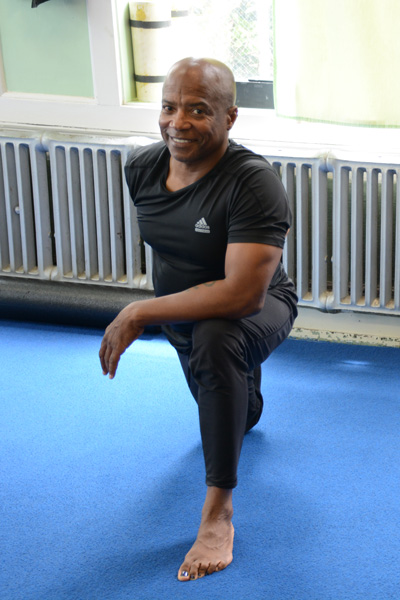 'I didn't start stretching seriously until my shoulder injury. I believe my injury could have been avoided if I had recognized the importance of stretching. Stretching and warmup are essential to the physicality of circus training regardless of your level. Stretching has also improved my line awareness and development.'

- Leo Harris
FLEXIBILITY & CONTORTION SCHEDULE
<<

Schedule for Fri Aug 17, 2018 - Thu Aug 23, 2018

>>
Fri Aug 17, 2018
Class
Instructor
Sat Aug 18, 2018
Class
Instructor
Sun Aug 19, 2018
Class
Instructor
Mon Aug 20, 2018
Class
Instructor
Tue Aug 21, 2018
Class
Instructor
Wed Aug 22, 2018
Class
Instructor
Thu Aug 23, 2018
Class
Instructor