ABOUT CLOWN CONSERVATORY
Clown Conservatory is a multidisciplinary training program in physical comedy, precision idiocy and eccentric acting. This 24-week training program is a tilt-a-whirl of character creation and narrative clowning where the conjuring of solo, duo and ensemble work culminates in showcases for Ring, Stage and Film. Our program's directive is to foster the super-versatile Human Cartoon.


LEARN FROM THE BEST

STEVE SMITH: Human Cartoon Class
Director, Big Apple Circus; Former Dean, Ringling Clown College; Collaborator with Chuck Jones

JOAN HOWARD & HANNAH GAFF: Physical Comedy
Clowns Without Borders, Medical Clown Project, Idiot String, Peripatetic Players, AcroSports

COLIN JOHNSON: Film & Video
Celebrated San Francisco Indie theatre & film director, Awesome Theatre, Circus Center, DefClown5

JUDY FINELLI: Juggling & Circus Skills
Former Artistic Director, Pickle Family Circus

DOMINIQUE JANDO: Master Classes in French Entrees
Co-Founder of the Festival Mondial du Cirque de Demain; Cirque Medrano; Vice President & Artistic Director, Lone Star Circus; celebrated circus historian and author

LETITIA BARTLETT: Master Class in Neutral Mask and More
Faculty, American Conservatory Theater




SCHEDULE & FEES
The Clown Conservatory is a 24-week program in 2 sessions.

First Session: September 10 – December 6, 2019
Tuesdays, Thursdays, Fridays from 9 AM to 4 PM + Studio hours.

Second Session: January 7 – March, 2020
Tuesdays, Thursdays, Fridays from 9 AM to 4 PM + Studio hours.

SHOWCASE PERFORMANCES AT THE END OF EACH TERM.

Tuition: $6,600 + Volunteer hours (some need-based scholarships available)
Applications accepted on a rolling basis.



HOW TO APPLY

Please submit the following:


Application materials may be emailed to: clownconservatory@circuscenter.org or by mail at
Circus Center | Clown Conservatory Applicant | 755 Frederick Street, San Francisco, CA 94117.
COMPLETE applications (including financial aid and work-trade applications) received by the priority application deadline of MARCH 15, 2019 will be eligible for the first round of financial aid and work-trade awards. Don't delay – apply today!
Sara Moore | DEPARTMENT DIRECTOR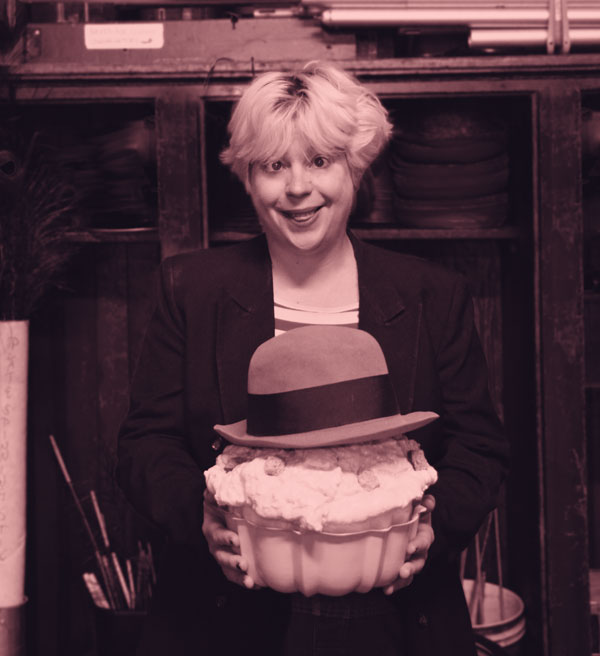 Sara Moore is an award winning, critically acclaimed American clown. She brings to the leadership of Clown Conservatory over three decades of experience as a performer, writer, educator and filmmaker. Her substantial body of creative work covers the full spectrum of clowning and spans multiple media, from the big top to film and stage, including Ringling Bros., The Krofft Puppets, New Pickle Circus, Make*A*Circus, Circus Bella, cruise lines, Off-Broadway, regional theatre, guerilla busking and as the comic foil in huge shows for entertainment tycoon Merv Griffin who dubbed her "The New Fanny Brice." Hailed by critics as a "21st century Pagliacci," her trademark Human Cartoon productions include her effusively reviewed tour de force Show Ho as well as Wunderworld, The Supers, Cyclones, The Secret Life of Custodians & Noses Off!