Please give today to support YOUR home for the circus arts – Circus Center!
OUR PROGRAMS
PERFORMANCE
Throughout the year, Circus Center produces several low-cost, free, or pay-what-you-can community shows starring our talented students (see what's coming up on the Mainstage page), and a full season of professional Cabaret shows starring Madame Leanne Borghesi, the jazz stylings of The Roger Glen Trio, and the best of our local professional circus and variety talent. More info and tickets about The Circus Center Cabaret here.

TRAINING
Our training programs include Clown Conservatory, the United States' only professional training program for clowns and physical comedians, San Francisco Youth Circus, a pre-professional performance troupe for youth, and dozens of adult and youth recreational classes every week in a wide variety of circus disciplines, all taught by world-renowned coaches.

OUTREACH
In partnership with a school for children with learning differences, we developed an inclusive outreach program to make the joy of circus arts accessible to children of all abilities. Read about Circus Center and Open Mind School's collaboration here.




WHAT YOUR GIFT MEANS
Circus Center is a 501(c)3 nonprofit with the mission to spread the joy of circus arts through performance, training, and outreach.
Your support is crucial to helping us maintain the quality and accessibility of the programs you love.

Your gift today means that every year, thousands of people of all ages, including you, have access to incredible circus training in small classes at a value that can't be beaten.

Your gift today means bigger and better community shows every season, with affordable tickets.

And most of all, your gift today means we can serve you, our community, better, and continue to grow the vibrant circus arts community that we love.

Thank you for all your support, past and present. Please join us and continue our legacy of high-quality, accessible community circus by making a donation here.
WHAT YOUR DONATION SUPPORTS

Your tax-deductible contribution enables Circus Center to:
Offer world-class instruction & diverse training options at an affordable price in the face of rising operating costs
Develop & produce a season of free, low-cost, and Pay-What-You-Can shows
Maintain & improve our historic facility & specialized equipment
Offer more financial aid for our talented youth trainees
Create more paid performance opportunities for local professional circus artists & technicians
Expand our social circus and community programs
See our blog for specific examples of how your contributions have made a difference during our past fundraising campaigns: New Net and Equipment Campaign, Show Love, Building Up


JOIN THE PRODUCER'S CIRCLE

Become a patron of The Circus Center Cabaret and enjoy special perks, including priority ticket registration, special ticket packages, free drinks, and more. Learn more about Producer's Circle and become a member here.



WHAT DOES IT TAKE TO RUN A CIRCUS AND PERFORMING ARTS CENTER?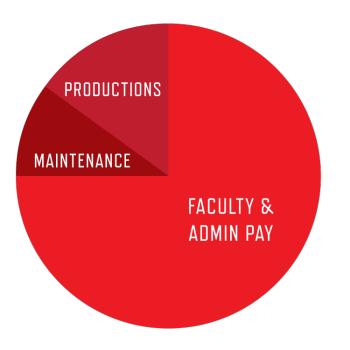 INCOME
Tuition currently covers 85% of our operating budget.
Grants, individual giving, and ticket sales cover the remaining 15%.
More contributed income means Circus Center can make circus affordable and accessible to more and more people.
EXPENSES
People! Fully 3/4 of our annual budget goes to pay the faculty, admin staff, and artists who make all of our programs possible.
Maintenance & Operations! It may not be very glamorous, but keeping the engine running and our historic building in good shape takes time and resources.
Shows! Producing our Cabaret and community shows is one of our true joys, and we spend money to make every show better than the last.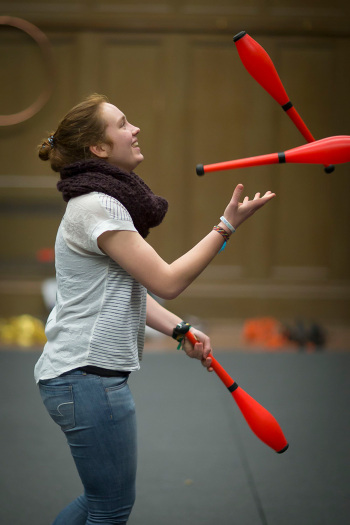 OTHER IMPORTANT INFO

Circus Center is a 501(c)3 nonprofit and all donations are tax-deductible.
TAX ID # 94-3173332

Mailing Address

CIRCUS CENTER
755 Frederick St. San Francisco, CA 94117

Email
info@circuscenter.org

Phone Number
415-759-8123

DONATE


THANK YOU!

Thank you for supporting Circus Center, and the circus and performing arts in San Francisco!