Circus Center's world-class instructors teach beginner-to-professional Flying Trapeze classes and more.

ABOUT THE TRAINING

You don't have to run away to the circus to learn its quintessential art! Come to Circus Center's flying trapeze classes, and soon you'll be flying through the air - with the greatest of ease.
Anyone can join us in All Levels Flying, which is open all flyers from the first-timer to seasoned pro. Our instructors have years of experience teaching anyone and everyone how to fly. You'll learn the basics on the ground, then our instructors will guide you through your first leaps, swings, and drops into the safety net. Once you've mastered the basic swing, try a catch: you swing, hook your knees over the bar, reach back, and catch hold of the instructor in the other trapeze. You flew!

If you fall in love and want to learn more, there's Flying Trapeze 1 and 2, where you and your high-flying friends develop more advanced skills like flips, spins, and flying on your own without lines. How many people can say they exercise like this? Only at Circus Center.

Interested in throwing a one-of-a-kind event? Click here to learn more about Circus Center's Flying Trapeze parties.
FLYING TRAPEZE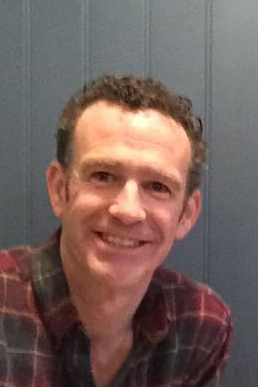 'I've been coming to flying trapeze every week for 20 years. I never intended for Circus Center to become a center to my life, but somehow it did. It's where I go to meditate, stay strong, learn new skills. Best place ever to meet a diverse array of adventurous people. And yep, I got along particularly well with one of my classmates, and now we've been married (and flying together) for almost 15 years.'

- Eric Johnson (EJ)





There is nothing like the feeling of flying through the air. Since I started taking flying trapeze, I have overcome fears, become stronger physically and mentally, challenged myself and done things I never thought I could do. I have also become part of an incredible community of fliers and other circus artists who inspire me every week. Ordinary people doing extraordinary things: that's what flying at Circus Center is.

- Melissa Graviss



Jennings was introduced to circus while attending Illinois State University, which had a small campus circus troupe. He caught the "circus bug" and, upon graduation, spent the next three years traveling and performing with various small circuses throughout the US. He had a two-year career at Club Med, teaching circus skills and flying trapeze. Jennings joined the staff of Circus Center in 1999. He teaches flying trapeze and trampoline, serves as the company's master rigger, and performs with Xiao Hong Weng a spectacular hand-to-hand balancing act that has won over audiences throughout the Bay Area.


All Levels Flying Trapeze | Flying Trapeze 1 | Flying Trapeze 2

Aus Lacroix


Flying Trapeze










All Levels Flying Trapeze




Flying Trapeze




All Levels Flying Trapeze
Flying 2





<<

Schedule for Fri Aug 17, 2018 - Thu Aug 23, 2018

>>
Fri Aug 17, 2018
Class
Instructor
no scheduled classes or training sessions
Sat Aug 18, 2018
Class
Instructor
Sun Aug 19, 2018
Class
Instructor
Mon Aug 20, 2018
Class
Instructor
Tue Aug 21, 2018
Class
Instructor
Wed Aug 22, 2018
Class
Instructor
Thu Aug 23, 2018
Class
Instructor


Please note that each student must be registered for class via his/her own MindBody account.
Purchasing multiple class credits via your own student account does NOT reserve additional spaces for other students.
If you would like to pay for other clients, please contact Circus Center at 415-759-8123 or info@circuscenter.org
so that we may apply credits you purchase to another student's account