WHAT WE DO
OUR HISTORY

Circus Center's history began in 1974, when Peggy Snider and Larry Pisoni founded The Pickle Family Circus, the iconic Bay Area troupe that kicked off the United States' circus renaissance movement.

Ten years later, Pickle Family members Wendy Parkman and Judy Finelli opened the San Francisco School for Circus Arts, renamed Circus Center in 2001, to train youth in circus arts.

In 1993, Circus Center moved from its original old church location to the vacant West Gym of Polytechnic High School, where it remains today. Circus Center began offering both professional and recreational training with a world-renowned team of instructors, including Master Lu Yi, master of Chinese acrobatics, and Elena Panova, award-winning Russian trapeze artist. Master Lu Yi retired from teaching in 2014 to direct an acrobatic troupe composed of many former Circus Center students.

Over the next 30 years, Circus Center established itself as one of the most advanced school of the circus arts on the West Coast, with training in clowning, acrobatics, aerial arts, contortion and more. With its international roster of highly experienced instructors, Circus Center continues to train artists who work professionally in highly respected circuses and performance venues around the world. Several former Circus Center students have gone on to found schools and circuses of their own.

Circus Center remains a San Francisco institution, bringing circus arts to our community so anyone, great and small, can experience the innovation, creativity and wonder of circus.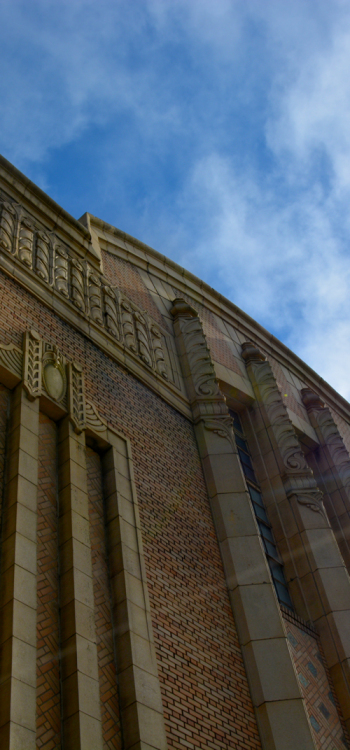 CIRCUS CENTER TODAY

Circus Center offers classes for every level of ability in flying trapeze, acrobatics, aerial arts, contortion, juggling and many other disciplines.

We are a vibrant hub of the circus community on the West Coast. Throughout the year, Circus Center produces professional-quality shows starring our students, instructors, and community members. Our pre-professional youth troupe has sent students on to careers in circuses around the world, with a scholarship program that helps young artists to pursue their professional dreams regardless of ability to pay.


In addition, we offer artist residencies to support the development of new creative circus works; a long-running, beloved summer camp program; corporate, youth, and group events, workshops, specialty multi-week intensives, and so much more.

Our world-renowned team of instructors and coaches have performed with the Nanjing Acrobatic Troupe, Moscow Circus, Cirque du Soleil, Pickle Family Circus, Circus Bella, Circus Smirkus, Teatro ZinZanni, Ringling Brothers and Barnum & Bailey, and the Big Apple Circus. Many of our teachers have over a decade of teaching and performing experience, and a few of them got their start in Circus Center's youth training programs.

Whether you're here for fun, fitness, or a circus career, people of all ages and experience are welcome to discover the magic of circus at Circus Center.









BOARD OF DIRECTORS
Natalie Quan
, Chair
Natalie is the Chief Financial Officer of the California Society of CPA's and CalCPA Education Foundation, the nation's largest state CPA society. Prior CalCPA she was the Controller of the San Francisco Ballet Association and a non-profit audit manager in a regional CPA firm. Her experience in non-profits and love for circus arts made her a natural fit on the Circus Center Board.

Prior to joining CalCPA as the CFO Natalie sat on the local Board of Directors, Women's Leadership Forum committee, Not-for-Profit Conference committee and as chair of both the Peninsula/Silicon Valley and San Francisco Chapter Non-Profit Interest Committees.She also sits the Finance Committee of the San Francisco Wholesale Produce Market. Natalie holds a bachelor's degree in accounting from San Jose State University, is a Certified Public Accountant and graduate of the Stanford University's Emerging CFO Financial Leadership Program.



Michael Okada
, Vice Chair
Mike Okada is the Vice President of IP Transactions and Legal Affairs at Dolby Laboratories, Inc., where he manages a team composed of members from 5 countries which handles all Dolby contracts. Before joining Dolby, Mike was a partner in Wilson Sonsini Goodrich & Rosati's Technology Transactions Group, and specialized in business and intellectual property transactions for clients ranging from start-up ventures to Fortune 100 companies. Mike received his undergraduate degree in Economics from Columbia University in 1986 and his J.D. from the University of Southern California in 1989. Mike has lived in San Francisco for the past 20 years, is an avid commuter cyclist and continues to work on his handstand at the Circus Center. He joined the Circus Center Board of Directors in 2017. Mike can be reached at: michaelokada@circuscenter.org.



Martina Rogers
, Secretary
Martina currently serves as the Marketing and Communications Lead at Wishbone.org, empowering low-income students to pursue their passions through high-quality, pre-college summer programs. Prior to Wishbone, she led a team at Hearst Media driving digital innovation, end-to-end media execution, and the adoption of programmatic marketing technology across the international holding company. A San Francisco native, she brings almost a decade of experience in marketing, media, and ad technology across a diverse set of industries.
Having trained at the Circus Center for over 20 years, she came of age studying acrobatics at 755 Frederick Street. She is thrilled to rejoin the circus community in the capacity of a board member to further the impact of the Circus Center and its mission.
Bridgette Lin
, Treasurer
Bridgette has over 8 years of accounting & auditing experience as a financial services professional in the asset management industry. She is a licensed CPA, and she attended the University of North Carolina at Chapel Hill, receiving BA degrees in Communication Studies & Philosophy and a Master's degree in Accounting. Outside of finance, she holds various wine education certifications, including Certified Sommelier and California Wine Appellation Specialist, and she has been training in Circus Center's contortion department since 2014. Prior to joining Circus Center's board of directors, Bridgette's experience with non-profit service extended from New York, NY, as an officer & board member of Notes in Motion, an organization that shares some of Circus Center's passions: accessible professional performances, arts education for youth, and movement programs for all.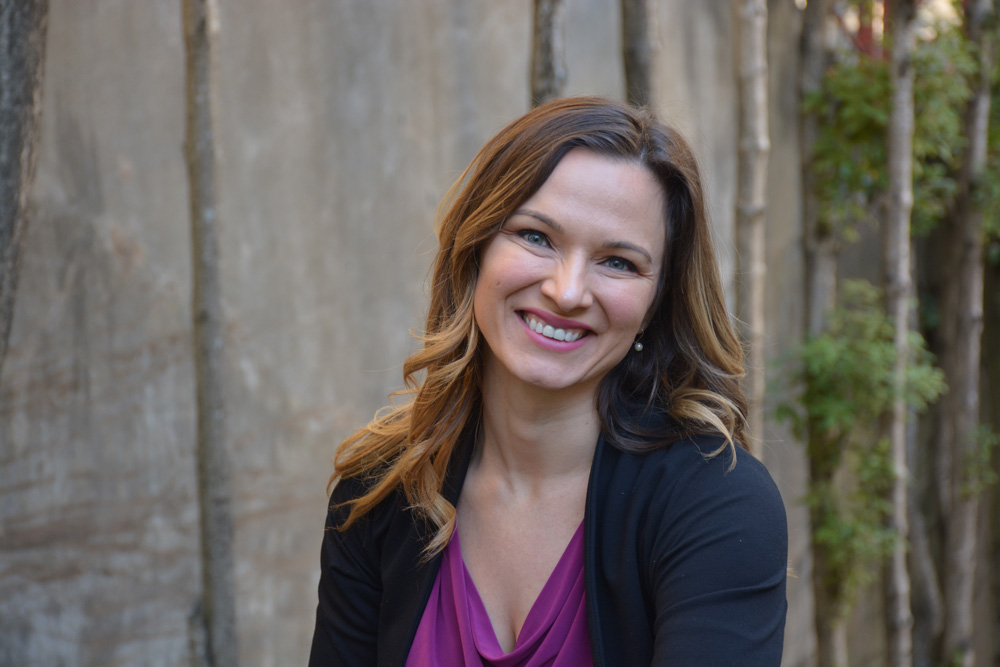 Anna Michnicka
Anna Michnicka joined the Board of Directors in 2017, and serves on the Development Committee. Anna is a tax and estate planning attorney at Weintraub Tobin Chediak Coleman Grodin Law Corporation in San Francisco and has experience serving as legal counsel for charities and donors. She has an LL.M. in Taxation Law and is a Certified Specialist in Estate Planning, Trust and Probate Law with the State Bar of California. Anna began her training as an aerialist at Circus Center in 2015 and is passionate about the mission of the Circus Center to teach and promote circus arts and performance. Anna is also a proud member of the Circus Center Cabaret Producer's Circle.


Arthur Hong
Arthur is the co-founder of Zenrez, a tech company that helps institutions like Circus Center maximize their revenue through price optimization and client acquisition/retention efforts. Zenrez started from nothing but an idea in 2014 to a fast-growing business that raised over $10 million in venture capital funding. At Zenrez, Arthur's worked on a wide range of projects such as building Zenrez's yield management pricing algorithm and designing an analytics dashboard that provides insight into client purchase behavior. He received a Masters and Bachelors degree in Human-Computer Interaction at Carnegie Mellon University and has over 6 years of experience in software engineering and design. Outside of tech, Arthur performs aerial silks and straps and would like to become a full-time performer and producer someday. He is thankful for the Circus Center community, where many of his closest friends were made.
FINANCIAL INFORMATION

Click here to download our most recent IRS Form 990s:



Leo Harris
Leo was a firefighter with the San Francisco Fire Department for 20 years. In 2009, after seeing the Wheel of Death in Cirque du Soleil's Kooza, he had what he later described as a "spiritual experience," and couldn't shake the feeling that he had to try circus. After taking classes at Circus Center in handstand and acrobatics, Leo was hooked, and continues to train in aerials, acrobatics, stretching and conditioning. He joined the Circus Center Board in 2011, and retired from the Fire Department in 2013 to train circus full time. "For such a demanding art form, the environment at Circus Center is of cooperation and not competition. What's so special is your community is sincere in wanting to see you succeed. What I want to do is see Bay Area circus succeed, and be a part of sustaining the legacy of Judy Finelli, Wendy Parkman, the Pickle Family Circus, Master Lu Yi, and everyone who made Circus Center a San Francisco cultural treasure."
Ben Lee
Ben Lee has served on the board of Circus Center since October 2015. Ben has 10 years of tax accounting experience and recently achieved an MS in Taxation from Golden Gate University in April, 2016. "I really enjoy attending the shows that Circus Center produces. At the Cabaret, I am always blown away by the acts and that gets amplified when the crowd gets a little wild, thanks to Madame Leanne Borghesi! The Clown Conservatory class finale shows and kid's performances are amazing to see as well! Looking forward to many more shows ahead."



CAITLIN ROMAN
Caitlin currently works at Medium as a product manager, where she leads the subscriptions growth team. Prior to Medium, she was a product manager at LinkedIn and a consultant at McKinsey & Company. She has an MBA from Harvard Business School and a bachelor's degree from Yale University. Caitlin's passion for the circus started in New York in 2011, when she tried flying trapeze for the first time. Since then, she has focused her training on aerial silks and recently found her San Francisco circus home at Circus Center. She is excited to help further the great work that Circus Center is doing in the SF community.
Neil Sethi
Neil is a founder @ SpineZone Online and VP of Marketing, Product @ SpineZone. The intersection of fitness, mathematics, technology, marketing, and performing arts led Neil to become a circus enthusiast. He is an executive in the digital health sector having focused on preventative healthcare, spine health, telemedicine, health IT, and fitness. As a Canadian and a computer scientist, Neil has studied and worked around the world, and is passionate about blending together art and science.


Karin Sinavsky
Karin Sinavsky works as an Anesthesiologist, Chronic Pain Physician, and Assistant Clinical Professor at the San Francisco VA Medical Center and University of California, San Francisco. She has always enjoyed learning, as evidenced by her degrees in Chemical Engineering, Biomedical Engineering, and Medicine. She has also treasured performing arts since childhood. To this day, she loves participating in various activities from classical voice training to dance, and now circus! She was drawn to Circus Center by the ideals encompassed in its mission. The center's focus on physical fitness, education, and community outreach appealed to her as a physician and educator, while its emphasis on performance attracted her artistic side. As a student at Circus Center, she enjoys the quality of teaching and strong sense of community felt here. She is excited to serve the community as a board member, and she will see you at the Circus Center!



Kristin Urquiza
Kristin Urquiza is a member of the board of directors and the chair of the development committee for Circus Center. As such, she helps lead the development of fundraising strategies to grow support for Circus Center.

While not moonlighting for circus, Kristin is an advocate for oceans in her role as campaign director for the non-profit Mighty Earth. In this role, she advocates for the creation of Marine Protected Areas, promotes species conservation and protection of Antarctica and leads marketing campaigns to expose unsustainable seafood practices. She is an expert in mobilizing public support, devising strategic and engaging campaigns and advocacy.

She is a graduate of Yale University where she studied Art History. She lives under the fog in the Richmond district of San Francisco with her partner Christine who trains in Lyra at the Center.



ADVISORY BOARD
Barbara Pflughaupt, Principal, BP Media Relations
Betsy Baytos, Filmmaker, Eccentric Dance Historian
Dominique Jando, Circus Historian; VP and Artistic Director; Lone Star Circus
Judy Finelli, Co-Founder, San Francisco School of Circus Arts (now Circus Center); Artistic Coordinator, Notoriety Variety
Paul Binder, Founding Artistic Director, Big Apple Circus
Paul Woodhead, Director, Circus West (Australia)