Circus Center's world-class instructors teach beginner-to-professional classes on Handstand, Chinese Pole, Tumbling, Hand-To-Hand, Dance, and more.



Circus Center's top-rated acrobatics program, accessible to students of any level, is designed to build strength, flexibility, balance, and grace through movement.
STARTING POINTS

A strong, stable handstand is the foundation of circus acrobatics, and a whole-body skill that anyone can learn! In our entry-level Intro to Handstand class, you'll be introduced to the three pillars of handstand—lighter, thinner, more alive—and practice the basic handstand form.


Get started with Intro to Acrobatics, our entry-level introduction to the foundations of the ancient Chinese acrobatics tradition. Specially created for new students, in this 90-minute class you'll condition, stretch, and learn the basics of handstands and tumbling, including forward and backward rolls, cartwheels, and round-offs.


Find your inner climber in our Chinese Pole classes. In this entry-level class you'll build strength, dexterity, and endurance as you learn to climb, slide, and hold poses on the acrobatic pole.

People of any age and fitness level can start any of the above classes at any time. Session enrollment is encouraged.

Round out and accelerate your training with one of our Conditioning classes like Acro Conditioning and a flexibility class like Stretching. Purchase our New Student Pack, try all three and save!


Already have some training? We offer small, advanced classes that offer students highly personalized training in handstands, tumbling, hand-to-hand and partner acrobatics. To learn more about getting approved for upper-level classes at Circus Center, click here.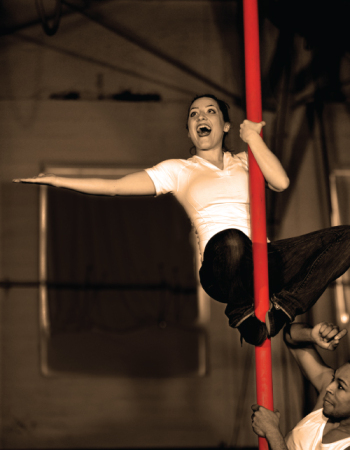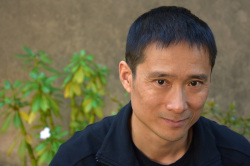 Xiaohong Weng started training in gymnastics at the age of 7, before he joined the famed Nanjing Acrobatics Troupe. He had 4 years of professional training in gymnastics and was a high level competitive gymnast in China. He joined the circus and learned many traditional Chinese acrobatics acts, such as Chinese Pole, Chair-balancing, Hoop Diving, Chinese Lion Dance, and Partner Hand-balancing. As a skilled tumbler and hand-balancer, Xiaohong has performed extensively in China, the USA, and internationally. For the last decade he has been a senior instructor at Circus Center. He currently performs with Jennings McCown in an elegant double hand-to-hand acrobatics act.


Intro to Acrobatics | Acrobatics 1 | Handstand 1
<<

Schedule for Fri Aug 17, 2018 - Thu Aug 23, 2018

>>
Fri Aug 17, 2018
Class
Instructor
Sat Aug 18, 2018
Class
Instructor
Sun Aug 19, 2018
Class
Instructor
Mon Aug 20, 2018
Class
Instructor
Tue Aug 21, 2018
Class
Instructor
Wed Aug 22, 2018
Class
Instructor
Thu Aug 23, 2018
Class
Instructor
Both products expire 30 days
from date of purchase.