Congratulations are in order! Student Services team member Phoenix Paz has assembled the latest news about the professional triumphs of Circus Center community members, including Mikayla Dinsdale, Sylphie Currin, Haley Viloria, Dwoira Scheffer, and Katie Scarlett. Read on and celebrate their success with us!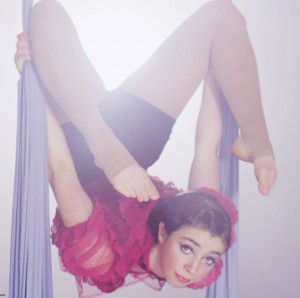 Youth Circus performer Mikayla Dinsdale is moving to Brussels to attend the three year professional training bachelor's program at Ecole Supérieure des Arts du Cirque (ESAC)! A dynamic young artist, armed with a brilliant smile and vivacious style, Mikayla, along with 68 other aspiring artists, auditioned for the program on July 1st through July 5th. In addition to showcasing their performance abilities through auditions, successful applicants also had to demonstrate academic superiority. Mikayla, who earned a 4.3 GPA in high school, will graduate ESAC with a combined professional and academic degree, sponsored by the Federation Wallonie Bruxelles of Belgium and the Commission Communautaire Francaise, both internationally renowned academic institutions. She plans to focus her studies in aerial performance. For more information about the program, please see the
school website.




Circus Center instructors Dwoira Scheffer and
Katie Scarlett
are off to Europe for four months with Celebrity Cruises! Their ship will go to France, Spain, Italy, Greece, Turkey, and Croatia. Katie Scarlett, who performs Aerial Straps, Aerial Hoop, Contortion, Ballet and Contemporary Dance, is excited to visit the six different European countries. An aerialist and contortionist, Dwoira says that this cruise will be her first opportunity to visit Europe and she is looking forward to seeing the beautiful cities and eating French food. Finally, aerial contortionists
Haley Viloria
and
Sylphie Currin
, who train at Circus Center, have also been hired by Celebrity Cruises on the company's Mediterranean line! For six months, these inspirational artists will awe international audiences with their strength, flexibility, balance, and sheer beauty. Haley performs straps, aerial hoop, and contortion with hand balancing.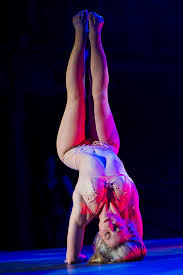 Sylphie performs aerial hoop, and contortion, featuring hula hoops. Both artists have been featured in the film Bizarre, a documentary about Circus Center and the life of modern day circus performers. To find out more about the cruise line and other performance opportunities, see the cruise website at
http://www.celebritycruises.com/home
.