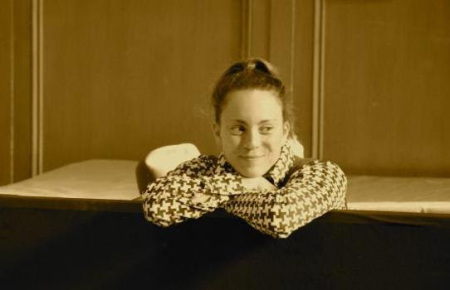 For over 20 years, Circus Center's Youth Program has offered young people the unique chance to train circus arts at a recreational or pre-professional level.
Today our Youth Program serves over 400 youth, giving youth ages 8-18 over 1000 hours in top-quality circus instruction a year.
Circus Center's Youth Program includes Summer Circus Day Camp, new recreational classes Circus Playground and Youth Parkour, and pre-professional training in Rising Stars and San Francisco Youth Circus. These programs have sent young people on to prestigious circus schools and performing troupes around the world.
Maya Kesselman was one such young student.
Maya started training at Circus Center when she was 10 years old, and performed with the San Francisco Youth Circus for the next eight years. She then went on to study hoop diving for three years at
L'Ecole Superieure des Arts du Cirque in Brussels, Belgium
. After graduation, she toured Europe for three years as part of a hoop diving trio, Trio Anneaux, with Ian Vasquez of Spain and Michael Hottier of France. In 2013, they performed their hoop diving act at the 34th Festival Mondial du Cirque de Demain in Paris, the internationally prestigious circus arts festival.
There they won a coveted gold medal and audience choice award.
Maya has returned to Circus Center throughout the years, as an instructor and Artist-in-Residence with Trio Anneaux and acrobatic troupe, Back Pocket. Where has the circus led her now? She updated us recently: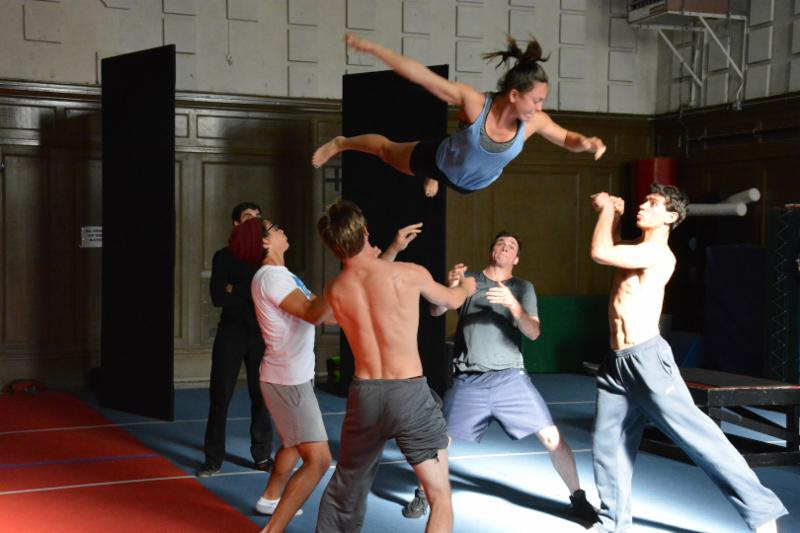 "Circus Center is very special to me. It provided me with an amazing community of teachers and friends who led me on my path to becoming a professional circus artist.
This year, I'm in Montreal working on the new Cirque du Soleil show, Luzia - doing hoop diving and pole and a million other things. I've been reunited with my friends from Youth Circus and Back Pocket: Marta Henderson, Devin Henderson, and Dom Cruz. We're all in the show together!
Circus gave me the tools to build a lifestyle where I get to discover other cultures, do what I love, and learn more about myself and the world than I thought possible."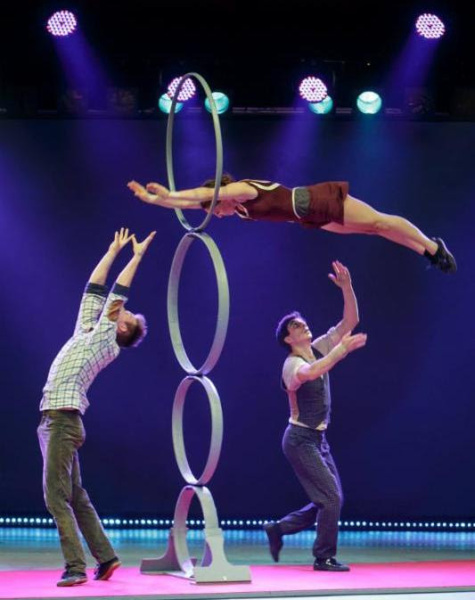 Circus Center's youth programs give young people opportunities to discover their own strength, learn a unique art form and artistic self-expression, and build healthy habits that can last a lifetime.
Your support means more young people can have the opportunity to succeed like Maya.
With your donations, we can offer more financial aid and program support, giving more youth access to top-quality circus instruction and free shows in their community.
Help us bring the joy of circus to all so any talented young person can access all the joy circus has to offer.
Last year, we raised $10,000 for our youth programs - help us match and beat that benchmark with your donation today! You can also support us while you shop using
Amazon Smile.
And after you've done that, watch
Trio Anneaux's award-winning act - wow!