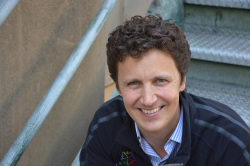 BARRY KENDALL, PhD
Executive Director

Since becoming Executive Director in 2013, Barry Kendall has led the revitalization of Circus Center as a San Francisco arts institution, a national treasure, and an international hub for the circus arts.

Along with nurturing the growth and improvement of Circus Center's core recreational and professional training programs, Barry has created a new professional performance season, serving as executive producer on 28 shows (and counting) featuring dozens of artists and entertaining thousands of audience members. He also established an innovative outreach program delivering the unique physical, cognitive, and social/emotional benefits of circus instruction to special needs and at-risk children. These achievements have expanded and strengthened Circus Center's community of students, professional trainees, audience members, and individual and institutional donors.

Barry brings nearly two decades of experience as a non-profit executive, and a lifelong dedication to arts and culture. He successfully led three organizations prior to Circus Center, including the renowned international theater company 7 Stages, based in Atlanta. He holds degrees from Emory and Yale, and a PhD in Directing and Dramatic Criticism from Stanford University. Barry lives with his family in the Bernal Heights neighborhood of San Francisco. He was a member of the San Francisco Human Rights Commission's Equity Advisory Committee, a 2009 recipient of the "40 Under 40″ award from New Leaders Council, and a 2015 graduate of Leadership San Francisco.
SARA MOORE
BOSS CLOWN

Sara Moore brings to the leadership of the Conservatory over three decades of experience as a performer, writer, director, and teacher. Her substantial body of creative work covers the full spectrum of clowning and spans multiple media, including the big top, film, Off-Broadway theaters, casinos, and outdoor venues.

Moore has created, directed, and performed material for Ringling Bros. and Barnum & Bailey Circus, The Krofft Puppets, Royal Caribbean International, Tropicana Hotels and Resorts, The New Pickle Circus, Six Flags Show Productions, and Merv Griffin's Resorts Casino and Hotels, among others. She also wrote, directed, and co-produced the independent feature film "Homo Heights" starring Quentin Crisp, which is widely considered a cult classic today. Her recent solo show, Show Ho, has earned critical and popular acclaim through several sold-out runs.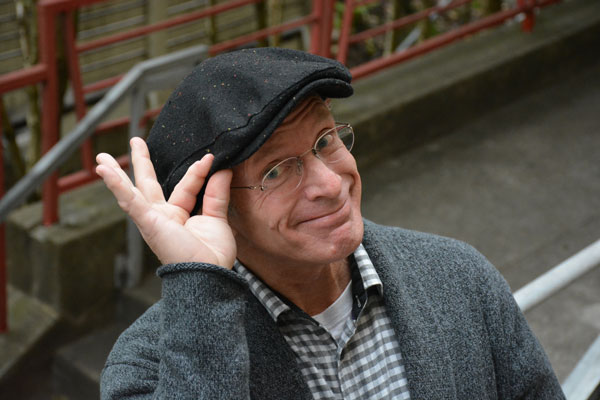 STEVE SMITH
Creative Director

Smith began as a clown with the Ringling Bros. and Barnum & Bailey Circus in 1971, and went on to become that circus's Goodwill Ambassador. He later was Dean of the Ringling Clown College for ten years, and also served as director for the 123rd edition of "The Greatest Show on Earth". Steve's work with circus has been a constant theme throughout his career. From 2005 to 2010 he served as co-creator and director of four original productions for the Big Apple Circus; led the Krooze Komic Physical Clown program for Royal Caribbean Cruise Lines for nine years; conceived and directed two original circus-themed shows for Chicago's Goodman School of Drama Children's Theatre; and in 2010 he was featured in the 6-hour television documentary "CIRCUS" which aired nationally on PBS. Before moving to San Francisco in 2014, Steve was Creative Director at the Circus Arts Conservatory in Sarasota FL.
As a teacher, Steve has served on the faculty of The Theatre School ~ DePaul University and the Ringling School of Art & Design. He has conducted master classes in Physical Comedy around the world, from Moscow to Australia; Japan to Spain, Finland to Mexico, as well as major universities and festivals throughout the United States. Most recently he represented Circus Center teaching and speaking at the 50th Smithsonian Folklife Festival in Washington, D.C.
He is a five-time Emmy Award winner for his work in children's television, and a 1993 inductee into the Clown Hall of Fame. Smith has worked as a director and creative consultant for numerous clients, including Royal Caribbean Cruise Lines, McDonald's, Verizon Wireless, Walt Disney World, Chuck Jones Film Productions, The Reduced Shakespeare Co., Princess Cruise Lines, NBC-TV, CBS-TV, and many Off-Broadway theatre, cabaret, theme park, and film projects.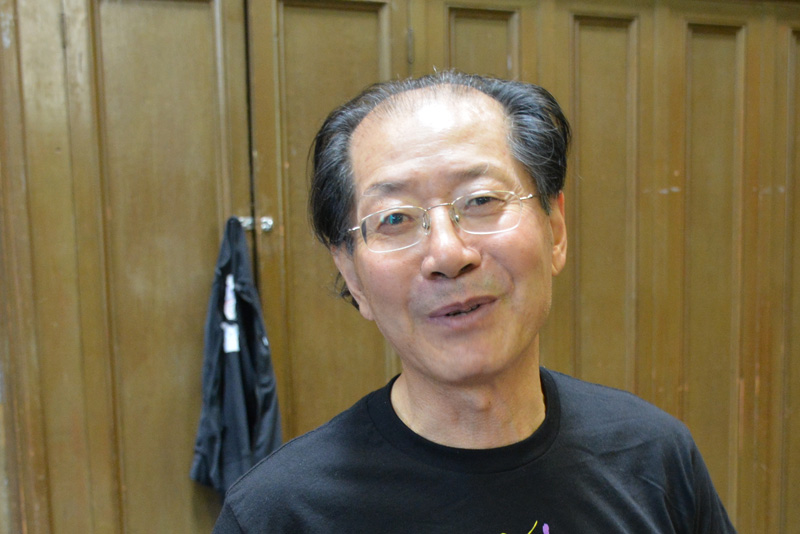 LU YI
Artistic Director Emeritus

Master Trainer Lu Yi brings more than 50 years of experience to Circus Center. For 33 years he was associated with China's celebrated Nanjing Acrobatic Troupe, first as a star performer then as its Director. He was also Vice President of the Chinese Acrobats Association. During his long tenure with the Nanjing Acrobatic Troupe, Master Lu Yi toured internationally, and his company was the first Chinese group to perform in Western circus productions, notably with Circus Knie in Switzerland and the Big Apple Circus in the US. He also taught circus arts for Circus Oz in Australia. In 1990, Master Lu Yi moved to the US to become Master Teacher and Artistic Director at Circus Center. He has judged international circus competitions in Paris, Monte Carlo, and China.




PROGRAM & DEPARTMENT DIRECTORS
| | | |
| --- | --- | --- |
| Aerial Department Director | Acrobatics Department Director | Rigger & Flying Trapeze Department Director |
| | | |
| --- | --- | --- |
| Clown Conservatory Director | Youth Program Director | Texas Holly |


SENIOR FACULTY


| | | |
| --- | --- | --- |
| Aerial | Acrobatics, Trampoline & Stretching | Acrobatics & Flying Trapeze |
| | |
| --- | --- |
| Flying Trapeze & Aerial | Aerial |
| | | | |
| --- | --- | --- | --- |
| Aerial | Aerial | Contortion | Aerial |
| | | |
| --- | --- | --- |
| Acrobatics, Trampoline & Stretching | Acrobatics & Flying Trapeze | Flying Trapeze & Aerial |
| | | |
| --- | --- | --- |
| Aerial | | Acrobatics & Stretching |


FACULTY


PROGRAM & DEPARTMENT DIRECTORS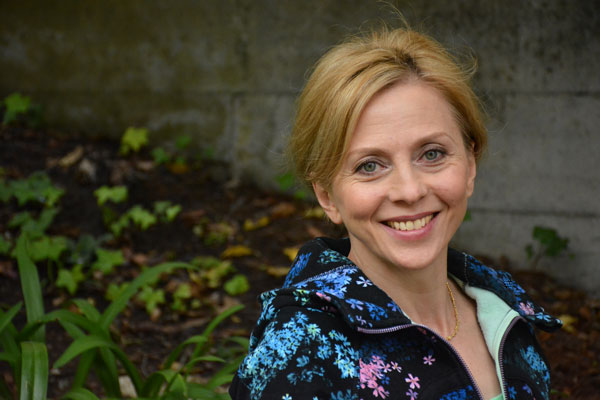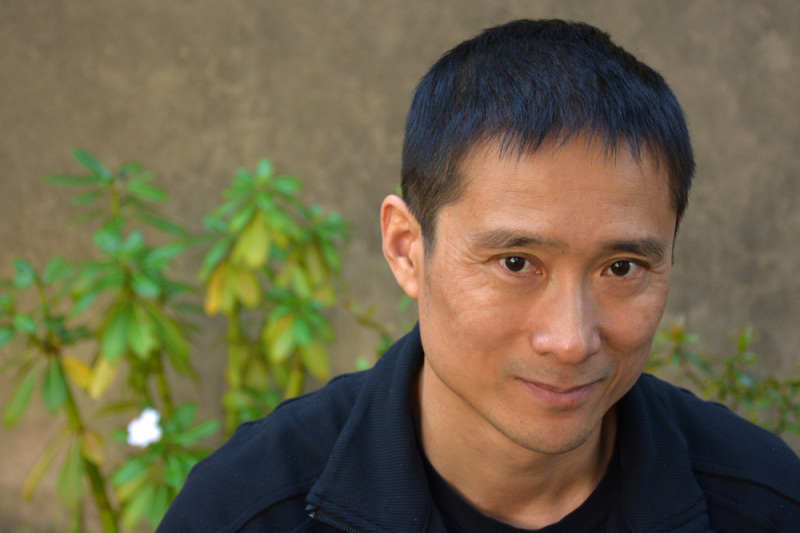 Xiaohong Weng

Acrobatics Department Director


Jennings McCown
Flying Trapeze Department Director



Sara Moore

Clown Conservatory Director


Felicity Hesed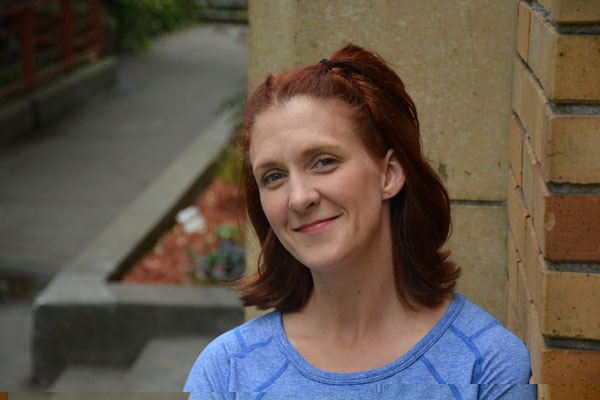 Texas Holly
Catie Brier
Flexibility & Contortion Director



SENIOR FACULTY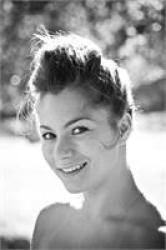 Aerial


Contortion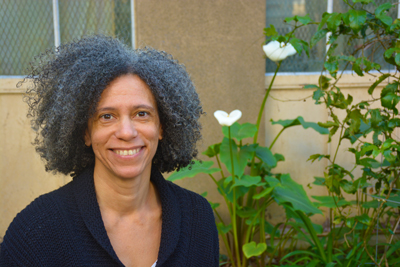 Aerial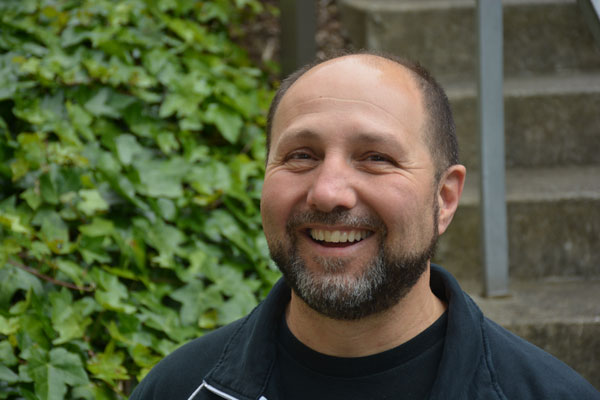 Acrobatics, Trampoline & Stretching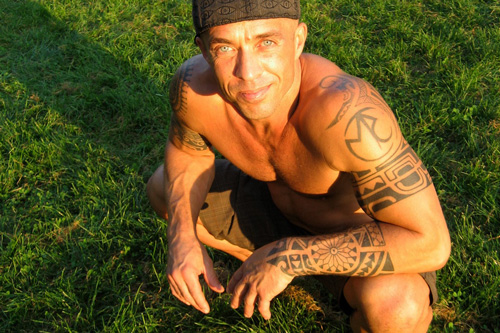 Acrobatics & Flying Trapeze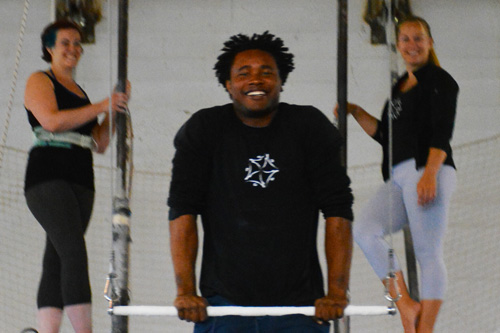 Flying Trapeze & Aerial


Aerial



ADMINISTRATIVE TEAM


| | | |
| --- | --- | --- |
| General Manager | Program Manager | Party & Event Coordinator |
Production & Facilities Manager





Fernando Gambaroni

Graphic Designer & Marketing Coordinator
Front Desk Administrator

Fron Desk Administrator

Caroline Ashcroft
Frond Desk Administrator